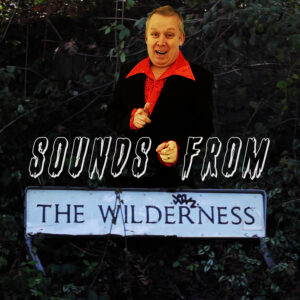 Sundays, 9–10pm
Sounds From The Wilderness is a free-ranging thrill-ride through the wildest and most wonderful music emanating from the studios, stages and netherworlds of Wiltshire, Somerset and beyond...
Every week Mick  presents a selection of music from, or connected to, our local area. Expect to hear everything from indie-pop, punk and rock'n'roll to hip-hop, techno and drum'n'bass, plus plenty of unclassifiable stuff where the real magic happens... repeated on Thursdays at 3pm.
LATEST EPISODE
First broadcast on www.westwiltsradio.com 24 September 2023, we find Mick sitting on the porch of the Shed of Dubious Endeavour, cracking open a bottle of chateau parafino and getting on down to the best sounds in the whole of the Wildernessverse.
01. Tony Rudd – Machadynu
02. The Occupier – Dinner
03. Mik Artistik's Ego Trip – Beer Festival
04. Lytupp – Gronda
05. Deep Purple – It's Gettin' Tighter
06. Snuff – Lemon Curd
07. The Orb – Metallic Spheres (excerpt)
08. John E. Vistic – Rattlesnake Die Die Die
09. The Forgetting Curve – Jackson Pollocks Wendy House
10. Cardiacs – The Breakfast Line
11. Separation Street – Separation
12. Distraxi – Fresh Flowers on Her Grave